Where To Buy VRA Crypto?
Verasity is a leading blockchain company looking to create an entirely new experience in esports, AdTech, and digital rights management. Founded on May 18, 2018, the company has a successful operating history and has worked with some of the most prominent technology players in the world.
In this article, we will go through all the details you need to know about Verasity (VRA) crypto, and you will get the answers to questions like "What is Verasity cryptocurrency?", "How to buy it on an exchange?", "How to buy it on Kucoin? How does it work?", and "What makes it so unique?"
Let's begin with the basics!
What Is VRA Crypto?
As we said before, Verasity is one of the relatively new cryptocurrency projects that is taking a different approach to the way in which video platforms work, where a significant chunk of the earnings that a creator can earn on the platform goes to the platform creators. Their goal, the same as tradecrypto.com, is to make the user experience better for everyone, including advertisers and publishers.
The platform will attempt to do this through the use of blockchain technology, smart contracts, and a native VRA token, which will all be explained in more detail later in this article. All of this may sound complicated, but the company is working on a user interface that they hope will make all of these details much easier to understand.
It is currently supported in 18 languages, with more to come. VRA has been becoming popular with its mission to significantly increase engagement and monetization for video publishers on any video platform.
Although it did not reach the top 100, it has been a top 300 cryptocurrency, and it has the potential to continue growing in the future.
What Does VRA Crypto Do?
Okay, you concluded that Verasity (VRA) has something to do with video-sharing platforms. But let's see what Veracity is all about.
Simply put, the company's goal is to give artists a fair system to profit from their work while enabling marketers to make the most of their advertising budgets. They do that by linking two parties on the platform: an advertiser who wants to run campaigns and publishers/creators who post content.
Everything makes more sense now, doesn't it?
Now let's explain everything in a little more detail.
What makes VRA unique is its proof-of-view (PoV) first patented protocol to form a layered product which produces precise, secure, and verifiable audience metrics.
To put that in human terms, imagine you are a company that wants to advertise online, but you aren't sure if the people who see your ad actually take action (buy your product, sign up for your newsletter, and so on).
Viewers are being targeted for ads for the sake of maximizing their consumption levels, and with this focus on consumption, quality and profitability have remained low. This has led to a lot of low-quality content, with decreasing CPMs (cost per thousand impressions), with the majority of views being fraudulent.
VeraViews is solving the ad-fraud problem in the ad stack by pulling real-time data from publishers and advertisers, making individual ad campaigns transparent.
Before we start talking about VeraViews, let's first clarify what ad fraud is.
What Is Ad Fraud?
Ad fraud is when spam companies try to dupe websites into thinking fake activity is from real people. Although some methods may involve humans, threat actors typically use bots to implement ad fraud and to make advertisers and ad networks pay them for fake activity.
For clarity, ad fraud is any attempt designed to disrupt the proper delivery of ads to real users and their intended audience.
What is also important is that both advertisers and publishers are affected by ad fraud. As it distorts the performance metrics for the campaigns it affects and makes advertisers lose money, it also causes publishers to lose credibility and the trust of users.
What Is VeraViews?
VeraViews is the platform that helps you to eliminate ad fraud in your digital advertising operations and recover revenue for your company. The platform identifies fraudulent and non-human traffic, which is a major threat to all digital advertising businesses. With the vast world of cryptocurrencies, there are many useful platforms to explore, such as the cosmos crypto review.
VeraViews collects billions of data points a day to detect fraud in all channels, with heightened accuracy on both mobile and desktop. It prevents your budget from going to waste by guaranteeing better quality of traffic for your campaigns and boosting the ROI for advertisers.
The platform offers safe ad networks with faster payments and terms, which is inaudible in an industry where people wait up to six months to get paid.
It is better for advertisers because they only pay for valid engagement on ad campaigns, and publishers get paid faster because the attribution data is real-time and unchangeable.
What Is VeraEsports?
VeraEsports is Versity's pro-gaming streaming platform which features esports tournaments like PUBG Mobile.
On VeraEsports, players and teams are able to connect with their fans, establish their brand, and plan their tournaments without the influence of any society or organization. On the other hand, they can compete in other teams' tournaments.
Along with the growth of their number of users and supporters, the platforms offer rewards in the form of VRA as a way to engage with their users and supporters through viewing, subscribing, and winning (Verasity's Watch and Earn program).
$VRA Token
$VRA Token is Verasity's native digital token. It is a digital currency that can be used only for the exchange and transfer of value in the esports, variety, gaming, NFT, and video economies. Its current value is $0.004336.
The Verasity ecosystem enables users to earn and spend $VRA to purchase content or support their favorite streamers. Businesses can buy $VRA to reward their customers for engagement or purchases. Traders and investors can profit from the fluctuating value of $VRA by buying and selling it in the market.
That means that if you invest in $VRA tokens, you can potentially profit from future price appreciation.
How to Buy VRA Crypto?
In this article, you'll get information about where to buy VRA crypto.
Buying Verasity (or any other cryptocurrency, for that matter) can be done using a debit card, credit card, or even PayPal. The transaction, however, will not be direct. Before you buy VRA crypto, you'll need to purchase BTC (Bitcoin) or ETH (Ethereum) first.
Don't worry. We will take you through the entire process, step-by-step.
Register on a Fiat-to-Crypto Exchange
You can easily buy Bitcoin or any other cryptocurrency with your fiat money with Binance or Coinbase, for example. If you already have some crypto, then use them to buy your preferred coin on one of these exchanges.
However, if you don't have any yet, this tutorial will show you how to buy some, but first, you have to sign up for one of these platforms.
Buy BTC or ETH With Fiat Money
Once you complete the registration process, you can choose to pay using a credit card, debit card, or bank transfer. You may be charged higher fees depending on your credit card company and the volatile prices when using your card, but you will make an immediate purchase.
A bank transfer, on the other hand, will be cheaper but will take longer to complete, depending on where you live. Some countries will provide instant cash deposits with low fees if you use a bank transfer.
After you have received Ethereum or Bitcoin, you may convert it to Verasity.
Transfer BTC to an Altcoin Exchange
Due to VRA being an altcoin, the next step you'll have to take is to transfer BTC to an altcoin exchange. You'll need to register on one of them, and we recommend establishing 2-factor authentication for extra security on your account.
After you sign up for the altcoin exchange, you can transfer your BTC or any other cryptocurrency you own from Binance/Coinbase to that altcoin exchange.
Deposit BTC to exchange
You may have to go through ID card, face, and document verification again. That usually takes up to 30 minutes, but there's a possibility to wait a few days. After that, you'll have complete access to your exchange wallet.
Don't be intimidated by the look of the deposit screen; it's actually simpler than making a bank transfer.
The first thing you should do is to click on "Deposit" on the top-right menu. After searching for Bitcoin (or whatever crypto you have), click on "Deposit" to find your address.
Copy that address and go back to Binance/Coinbase, click "Pay" on the left menu, and choose Bitcoin in your list of assets. Paste your BTC address into the recipient field that displays.
Click "Continue", confirm it with your phone or password, and wait for Bitcoin to be deposited on the altcoin exchange.
Trade VRA
After you get an e-mail about the verification of your transaction, you'll be able to trade your cryptocurrency for Verasity.
You'll see a search bar. Select the cryptocurrency you have and, after that, type in "VRA." There you should see VRA/BTC (for example). Select it, and below the price chart, you'll see a box indicating "Buy VRA."
Click on that box, input your preferred amount and click "Buy VRA" to complete the purchase.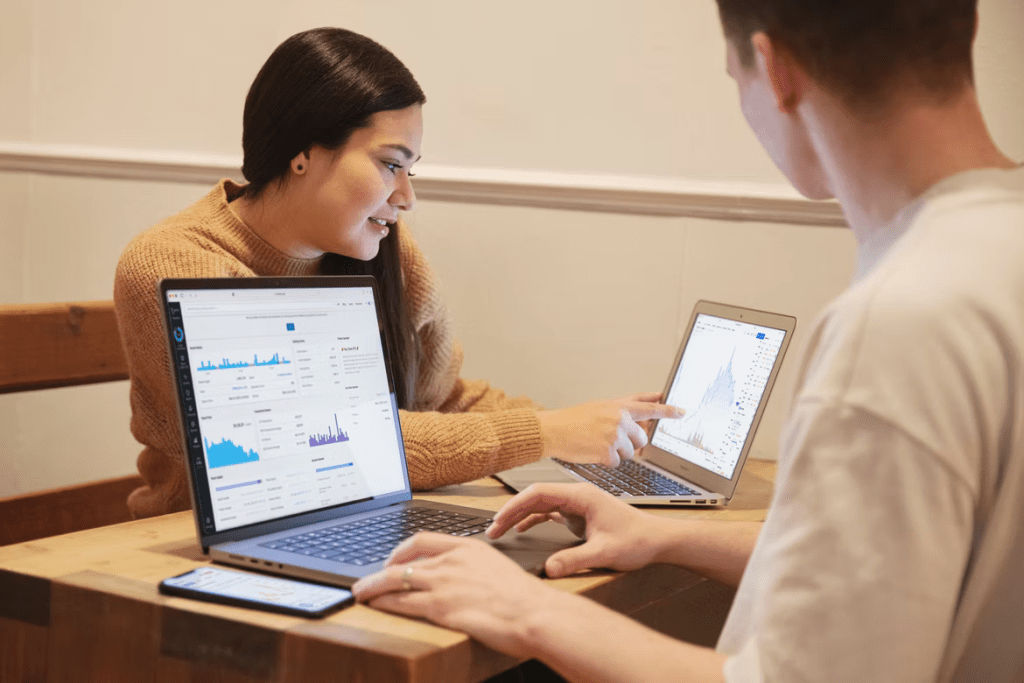 How to Buy VRA Crypto on KuCoin?
KuCoin is considered one of the most famous and secure crypto exchanges and since it has chosen the VRA token for its exclusive KuCoin Selection program, we'll take you through the process of purchasing VRA on Kucoin, too.
Create An Account on KuCoin
If you want to buy VRA on KuCoin, you first need to make an account.
Deposit Crypto To Exchange
Don't forget to set your trading password for your account and establish 2-factor authentication.
BTC and ETH are the most flexible deposit cryptocurrencies, but you should be aware that depositing ETH is typically quicker and cheaper than depositing BTC.
To make a deposit, go to the website's main menu and click Accounts > Deposit.
Review Your Balance
You can see your account balance by clicking on Assets > Main Account in the menu bar at the top of the page.
Submit An Order for VRA.
To buy VRA for another crypto, go to the Exchange tab. The process is basically the same as we described in the purchasing process above. The only thing we didn't mention is that, in this case, you'll have to insert your Kucoin 6-digit trading PIN password.

Last Step: Store VRA Securely in Hardware Wallets
It's true that first, you should educate yourself about basic security measures on your devices. Otherwise, nothing else matters. Don't use obvious and short passwords. Get a password manager and make sure your password is as long as a full sentence.
Even though a cloud wallet like Coinbase is an acceptable choice, a hardware wallet is still one of the best options out there. A hardware wallet is a device made specifically to securely store cryptocurrency.
Be sure to keep your hardware wallet in a secure, offline place when you're not using it.
They're completely impossible to access unless you use the secure protocol to send or receive your crypto. Two preferred choices are the Ledger and the Trezor.
For example, Ledger Nano S is compatible with 64-bit desktop computers, but also compatible with Android 7+ smartphones.
When it comes to Trezor, it can be securely used via computer or mobile, too.
Whichever you choose, it is a must-have item if you value your security.
Can I Buy VRA With Cash?
As we said before, since you can't buy Verasity (VRA) crypto with fiat money, it means you can't buy it directly in cash. That means you need to exchange fiat money for crypto coins such as Bitcoin (BTC) or Ethereum (ETH) and trade it to Verasity token.